Advancing Healthcare Leadership for a Brighter Future
Your electronic health records (EHRs) are at the core of everything you do. You can master the complex healthcare landscape with an EHR solution that transforms patient and clinician experiences to make way for superior outcomes.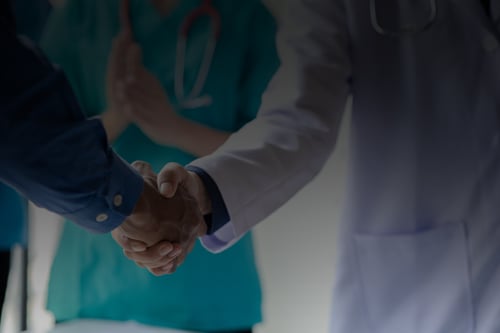 OUR HISTORY
PIONEERS IN HEALTHCARE INNOVATION
30
+
Years of Proven Company Success
700
+
Highly Skilled Employees
575
+
Years of combined Clinical Experience on Staff
56
Veteran Employees on Staff
FAQs
Yes, Juno EHR is designed to enhance both satisfaction and retention scores. Juno Health's user-centric EHR system focuses on ease of use, clinical efficiency, and enhanced patient care so providers can improve their workflows and patient engagement. Our robust support and training programs take this to the next level by fostering user participation and satisfaction rates capable of improving retention among clinical staff.
Juno EHR was developed from a clinical perspective, empowering clinicians to focus more on patient care and improving experiences and outcomes. Advanced features such as cloud-based accessibility, seamless interoperability, advanced analytics, and user-friendly interfaces set Juno EHR apart from similar platforms, making your organization stand out in a crowded healthcare market.
Absolutely. And Juno Health has incorporated staff engagement and training into our core strategy, so our training helps clinical staff effectively use the system. We also provide ongoing support to address concerns, ensuring a smooth transition and sustained platform use.
Yes! One of the biggest benefits of Juno EHR is how the platform improves cost, quality, and satisfaction metrics. Our EHR technology optimizes clinical workflows, reduces administrative burdens, and enhances the quality of care, therefore elevating patient satisfaction. By helping you use resources more effectively, Juno EHR also contributes to cost reduction, making it a smart investment all around.