Empowering Healthcare IT Operations
Helping Healthcare IT Operations Drive EHR Success and Stay One Step Ahead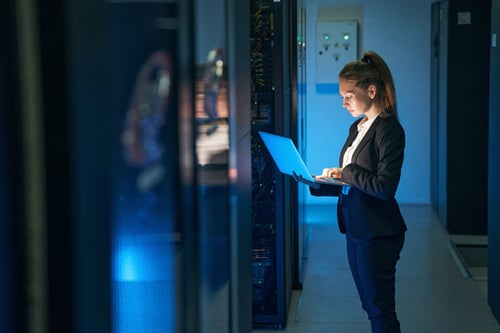 OUR HISTORY
PIONEERS IN HEALTHCARE INNOVATION
30
+
Years of Proven Company Success
700
+
Highly Skilled Employees
575
+
Years of combined Clinical Experience on Staff
56
Veteran Employees on Staff
FAQs
The evaluation of electronic health record (EHR) implementation success is a multifaceted process that begins even before the actual implementation. It is crucial to establish clear objectives that are specific, measurable, attainable, relevant, and time-bound (SMART). These goals should harmonize with the overarching needs of your organization. As the implementation process unfolds, it's essential to regularly track progress and ensure alignment with the initial plan and timeline. Flexibility is key here because adjustments might be necessary in response to unexpected challenges.
As part of the evaluation, the level of user adoption and satisfaction is a significant indicator of success. Regular staff surveys can reveal their comfort level and satisfaction with the new system, with high scores generally signaling successful implementation. Other key performance indicators (KPIs), such as patient wait times, data entry accuracy, and task completion times, should be analyzed for potential improvements attributed to the new EHR system. Lastly, an effective EHR system should positively impact patient outcomes. Therefore, auditing patient outcomes post-implementation is vital to assess the EHR's effectiveness and, ultimately, the success of its implementation.
Modern EHRs such as those provided by Juno Health are designed with interoperability in mind, leveraging APIs and standards such as FHIR to ensure seamless integration with various systems. Before full implementation, extensive testing is conducted to identify and rectify any issues. It's also crucial to train staff on the new system to minimize disruption and encourage user adoption. Lastly, the process doesn't end at implementation; it requires monitoring the system post-implementation, providing ongoing user support and improvement, and making necessary adjustments to optimize the integration.
The systematic integration of new technology into your existing legacy application begins with an assessment of compatibility. Understanding the capabilities and limitations of your legacy system is vital because it will help you evaluate how well the new technology fits into the existing system and reveals potential conflicts or integration issues. Armed with this knowledge, you can develop a comprehensive integration plan that includes a timeline, clearly defined responsibilities, and contingency plans that ensure regular communication with all stakeholders.
If you're incorporating a modern electronic health record (EHR) like Juno Health's, you can leverage the system's built-in interoperability that typically uses standard interfaces such as FHIR, ensuring smooth integration with diverse existing applications. Before the full deployment of the new system, it's crucial to conduct extensive testing to identify and address potential problems and prevent significant issues in the future. Equally important is staff training; implementing new technology often necessitates new skills, and ensuring your team is adequately equipped helps minimize disruption and promotes successful adoption. Post-implementation, providing continual support and improvements by monitoring system performance, offering user support, and making necessary adjustments optimizes integration.
Remember, the ultimate goal of technology integration, despite its complexities, is to enhance and streamline your operations. Proper planning and execution will lead to a successful implementation and improved performance.
Juno Health's technology applications are meticulously designed with an emphasis on user-centricity and robust performance. They boast an easy-to-use interface that is intuitive and easy to navigate, even for first-time users, significantly minimizing the learning curve. The applications demonstrate high performance and speed, ensuring people can accomplish tasks efficiently with minimal loading times and lag. Security is a top priority, with robust mechanisms in place for secure data storage and transmission and full compliance with relevant regulations. Scalability is also integral to the design, ensuring the applications can handle future growth, whether in terms of user numbers or data volume, without compromising performance.
Consistency is another hallmark of Juno Health's applications, which offer reliability and stability, functioning without crashes or serious errors. Interoperability, especially crucial in EHR applications, is a key feature, enabling seamless communication and data exchange with other applications. Furthermore, these well-designed applications are backed by robust customer support that assists users when needed and provides necessary training. Regular updates and maintenance—encompassing bug fixes, performance improvements, and new feature additions based on user feedback and changing needs—keep the applications up to date. To fully appreciate the quality of Juno Health's technology applications, one could consider these factors and consult user reviews or testimonials.
The implementation of Juno Health's electronic health record (EHR) solution can offer transformative improvements to your organization's IT processes. By centralizing patient data, this EHR solution streamlines workflows, allowing staff to access and manage necessary information from a unified platform, thereby enhancing efficiency and reducing errors. The system's design focuses on enhanced interoperability, facilitating seamless communication with other internal software and external entities such as labs, pharmacies, and other healthcare providers. This fosters improved information exchange and collaboration.
A key strength of an effective EHR solution is scalability; it can grow alongside your organization without necessitating significant additional investment. It also should support data-driven decision-making by generating insightful reports and analytics that contribute to improved patient outcomes, operational efficiencies, and financial performance. Moreover, a cloud-based EHR solution like Juno Health's can lessen the IT maintenance burden, allowing your IT team to concentrate on other strategic initiatives.