Supporting Clinical Teams to Improve Patient Outcomes
Reduce workloads with personalized workflows, eliminate care gaps, and reduce clinician burnout with an EHR built BY clinicians FOR clinicians.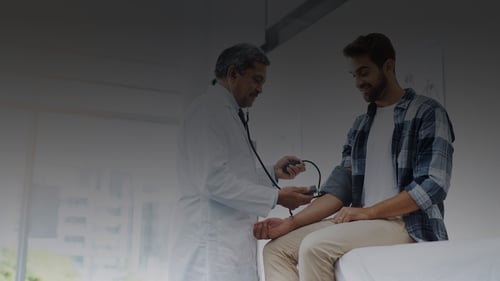 OUR HISTORY
PIONEERS IN HEALTHCARE INNOVATION
30
+
Years of Proven Company Success
700
+
Highly Skilled Employees
575
+
Years of combined Clinical Experience on Staff
56
Veteran Employees on Staff
FAQs
Electronic health records (EHRs) can help by improving quality of care, patient outcomes, and safety. Such solutions do so by providing a holistic view of overall health, resulting in better diagnoses and lifetime treatment. Benefits include:
Improved Access to Patient Records
EHRs provide convenient access to patient records, resulting in more efficient care.
Reduced Medication Errors
EHRs can limit medication mistakes and unnecessary investigations.
Improved Communication
EHRs can facilitate communication and enhance interactions among primary care providers, patients, and other providers.
Reduced Duplicate Tests
EHRs can ensure tests aren't unnecessarily performed again, improving overall efficiency.
Better Coordination of Care
EHRs can help clinicians coordinate and track patient care across practices and facilities.
Secure Health Information
EHRs can make it harder for health information to be stolen or tampered with because they are protected by encryption services and robust password systems.
EHRs must be compatible with clinical workflows to ensure a smooth experience for clinicians and patients, to minimize errors and complications, and to ensure high-quality care. If an EHR is not compatible and interoperable with other software systems and environments, it can significantly hinder patient care. For example, if the system network connection fails, patient records will become unavailable. Automating workflows that involve the handling of EHRs can increase staff efficiency, reduce costly errors, improve interoperability, generate better patient outcomes, and increase revenue for healthcare institutions.
EHRs are helpful because they can alert you to potential errors, provide reminders for preventive care, improve diagnoses, and assist with treatment plans.
You can also use clinical parameters (e.g., vital signs, test results) within the EHR to create alerts or even trigger predetermined orders or order sets, diagnostic and therapeutic bundles, or clinical pathways.
EHRs improve diagnoses, reduce medical errors, and support better patient outcomes because they provide a full view of each patient's medical history. As a result, it's easier for clinicians to personalize treatment recommendations—including preventive care—and discuss patient needs across care teams. With all the tools required for high-quality care, EHRs ensure better patient experiences and can even provide patients with access to their medical details, enabling them to manage their own health.
EHRs are designed to help, not hinder, medical facilities. However, rolling out a new system can be challenging—whether it's because of changes to established workflows or the cost of the solution. Often, facilities struggle because staff lacks technical experience, is resistant to adopting the solution, and requires additional training.
EHRs can help prevent medical errors both by helping staff take key actions based on the information stored and by automating actions to reduce human error. For instance, the system can trigger alerts for potential drug interactions and/or ensure that the right medication is prescribed to the right patient. EHRs can also improve patient safety by notifying primary care providers to schedule follow-up appointments.
EHRs enable physicians to achieve their business goals. Solutions like this avoid duplicate testing, as well as unnecessary paperwork—and their associated costs. As a result, clinicians spend less time on charting and recording information and can focus on patient care while gaining easier access to patient information.
EHRs can be limited by interoperability issues. When systems can't talk to each other, they restrict information access, compromising patient safety, quality of care, and information management—and can even lead to patient harm. But interoperable EHR solutions enable better workflows and allow data transfer among EHR systems and healthcare stakeholders.