A HIMSS study shows EHRs have come a long way; however, feedback from healthcare practitioners suggests they haven't come far enough. Download this exclusive study and learn:
How the EHR is playing a contributing role in physician burnout.
How current EHR implementations are most successful at adhering to regulations and promoting safety.
How addressing the high number of actions required for routine tasks is a clear area of improvement for the EHR.
How optimized workflow and intuitive user design are crucial elements for next-generation EHRs.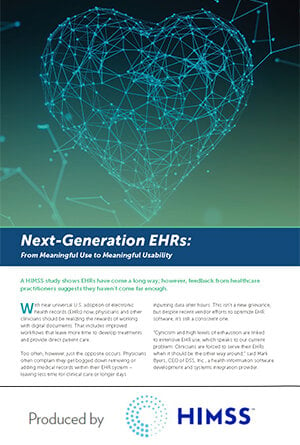 Read More
Download the white paper.