OWN YOUR EHR EXPERIENCE WITH PERSONALIZATION FROM JUNO EHR
Take control of your clinical workflows with Juno EHR's Clinical Content Builder.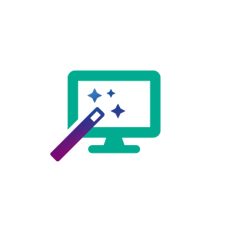 THE PERSONALIZATION DIFFERENCE
With the personalization offered by Juno EHR's Clinical Content Builder you can say goodbye to the roadblocks, workarounds, and frustrating obstacles associated with the rigid, inefficient workflows found in traditional EHRs. Your workflows work the way you do, because you decide what they include, and what they don't.
The Clinical Content Builder is a collection of tools within Juno EHR that features drag and drop functionality, a graphical interface and no-code/low-code design, so you can easily create and edit personalized Note Templates, Flowsheets, and Modules.
By simply configuring the building blocks and using helpful preset data functions, you can build documentation that contains every piece of information you need and nothing to get in the way.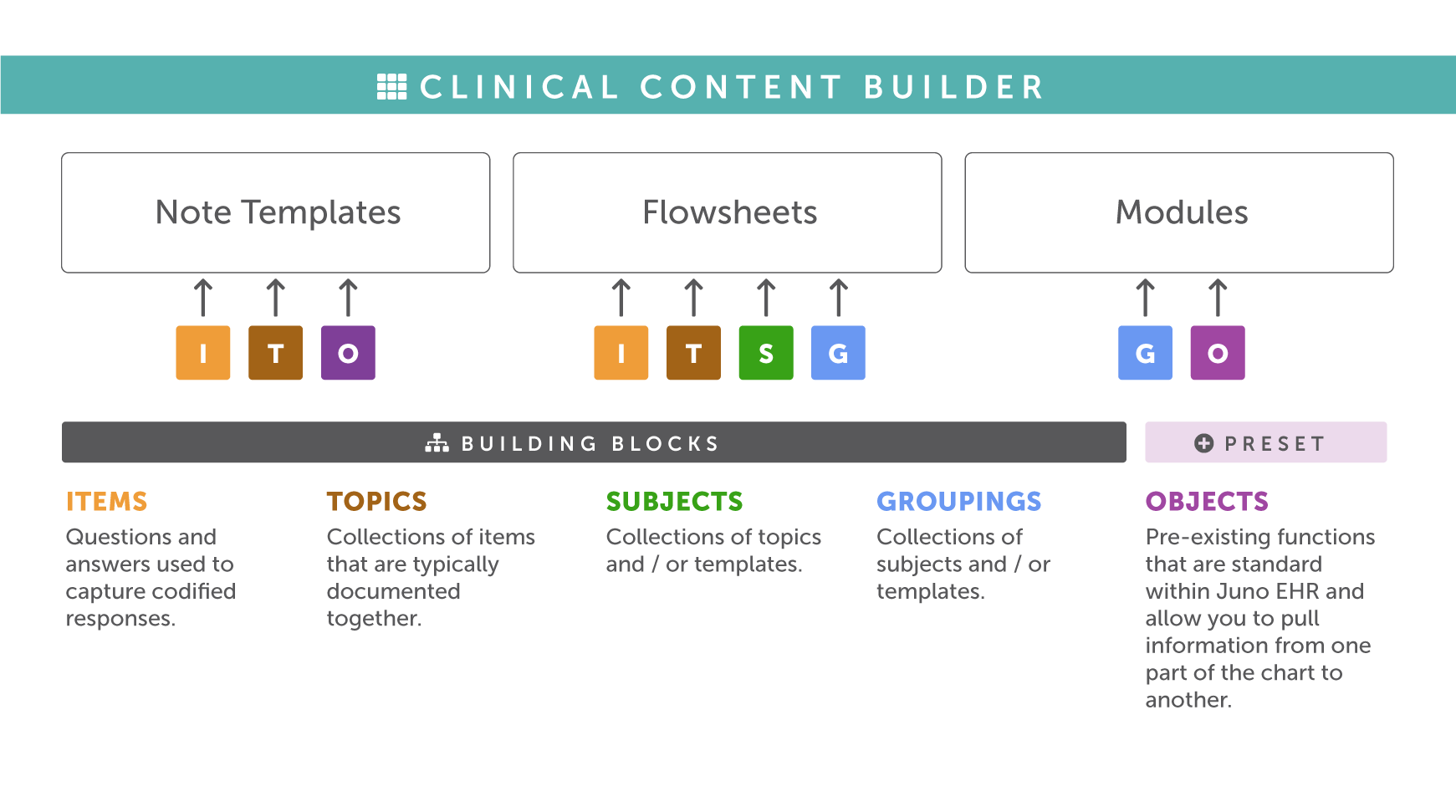 The building blocks serve as the Clinical Content Builder's foundation. Each one consists of differing degrees of questions that can be grouped by their various commonalities. While some documentation pieces share common building blocks, not all building blocks are applicable to all documentation pieces.
The Template Builder is just one of the features found within Clinical Content Builder. It allows you to create templated questionnaires used to gather patient information with formatting, condition, and narrative configuration options. Once a template is created in Template Builder and published, it is available for use across Juno EHR.
Ready fo

r

workflows

that

work the way you do

?
Request a demo to see how the Clinical Content Builder puts you in control.